HAY, HAY BARNERS



TWILETTA SEZ HAY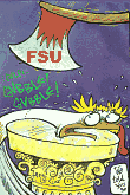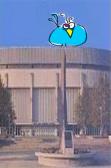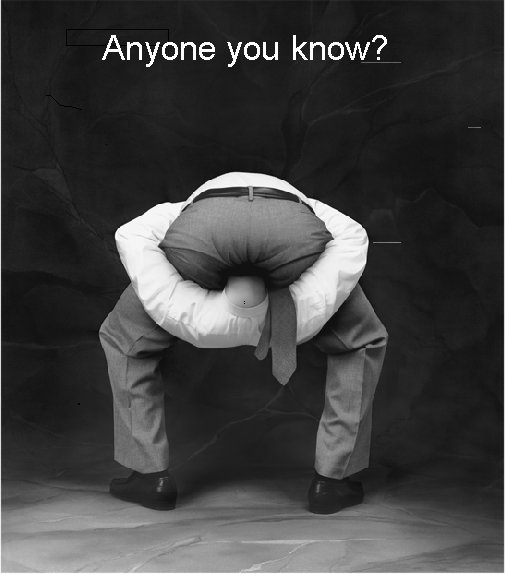 Barner Athletic Dept
Employee, On The Job!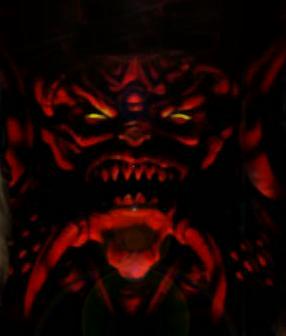 THE BARNER VERMIN HALL OF SHAME III
THE NIGHTMARE CONTINUES...
A TRAVESTY OF JUSTICE IN COLLEGE FOOTBALL



Is it great to be an Auburn Tiger right now?

The collegiate sports world is refreshing when compared to the world of the pros.

Or so we thought.

Last week, the Auburn athletic department has disgraced the name of the
University, the idea of sportsmanship and the importance of character.

Terry Bowden ran out on his team last year; at least that's what University
administrators have said and stuck with since that Friday night in late October.
Why then, is the University giving the man more than $600,000, two cars, gas and
insurance for each, a house and who knows what else?

Administrators should ask the School of Nursing and students majoring in
communication whether we should be shelling out such large amounts of money to
a quitter.

However, the University is not paying Bowden for his coaching services, it is
buying his word. A clause of the buyout agreement is "Bowden can make no
statements that can be construed as negative or derogatory toward Auburn, the
athletic department or its employees, or the Board of Trustees." If he does, the
contract is void.

When word spread that the athletic department exercised its "contractual right" to a
buyout of the Florida State football game scheduled for next season, all the "War
Eagle" was sucked right out of my body.

Are we so scared of the Noles that we will graciously throw $500,000 their way
so they will have mercy on us?

Athletics Director David Housel claims it is not about Florida State, but rather "the
turmoil and controversy" that will surround the game. If that were the case, Auburn
should have "exercised its contractual right to buyout" of the Louisiana Tech,
Arkansas, Central Florida, Georgia, and Alabama games last year because of
turmoil and controversy.

Probably the most sickening act of the athletic department was its reneging on a
promise made to the children belonging to the 4-H Club and and Project Uplift.

Before the men's basketball team's Cinderella season began, young boys and girls
in the Auburn-Opelika area were told they would be treated to a men's basketball
game.

However, once the wins started coming, and the money rolled in, the athletic
department thought it would be profitable to sell the block of tickets they had
offered these groups. They told the children they would make it up by sending them
to a women's basketball game.

Just like they told Terry Bowden they would make it up by paying him his salary,
and giving him two cars and a house.

And similarly the way they told Florida State they would make it up by giving them
$500,000.

David Housel and the athletic department, you have temporarily changed our
nickname to the Auburn Weasels. How are you going to make it up to the students
and community?

You have shown how business can corrupt a team, school and spirit.

My mother always told me, "If you don't have your word, you have nothing."

Congratulations Auburn. I said, Is it great to be an Auburn Tiger?





Former Auburn defensive coordinator still on payroll
The Associated Press 2/21/99

MOBILE, Ala. (AP) -- With no written job description but an annual review of his contract,
former Auburn defensive coordinator Wayne Hall is still drawing a six-figure salary four years
after he was fired by then-coach Terry Bowden, the Mobile Register reported Sunday.

The newspaper said the Auburn athletic department is still paying $110,000 a year to Hall,
who was fired after the 1995 season by Bowden, who quit last season and received his own
settlement recently. University spokesman Pete Pepinsky said Athletic Director David House
told him there was no written job description for Hall's position.

"Wayne Hall has been asked to maintain contact with Auburn University athletes who have
gone on to professional sports," Pepinsky told the Register. "As these athletes re-negotiate
contracts --some of which represent millions of dollars -- Wayne Hall keeps the needs of
their alma mater in their minds."

Pepinsky said Hall receives no money from the Greater Auburn Fund, the tax-exempt
organization that handles most of the university's alumni fund-raising. The fund currently has
$11.4 million in its coffers, $5.6 million of which has been earmarked for new scoreboards.
The rest of the money is available to supplement the Athletics Department.

Pepinsky said Housel told him that Hall's contract is being reviewed, "as it is every year.
" Through Pepinsky, Housel said, "Additional, more specific duties of a developmental nature
will be outlined if the contract is extended. " Hall owns and operates Coach's Construction
Co. in Auburn, Hall spent 15 years at Auburn as an assistant, helping coach Pat Dye win
four Southeastern Conference championships and Bowden go undefeated in 1993.

The athletic department has come under fire recently for a lucrative settlement with Bowden
and a $500,000 buyout of next season's scheduled date with Florida State. Bowden
received a settlement worth $620,000, the use of an $825,000 lakeside home for the next
five years and the use of two cars he had before quitting in midseason last year.